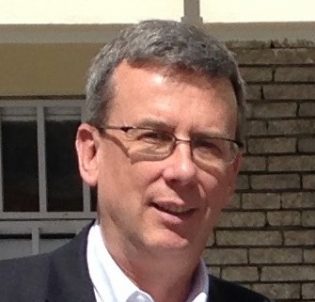 CoST Observer - joint representative for the Department for International Development
Mark helped to inform the CoST strategic review carried out in 2016 and played a role in establishing CoST Afghanistan. Mark is the Head of Profession for Infrastructure at the Department for International Development (DFID). He is one of 13 heads who provide professional leadership on development issues in their areas of expertise, in a multi-disciplinary way.
Mark has worked for DFID, and before that at the UK's Overseas Development Agency since 1991. He graduated as a Civil Engineer in 1980, worked for consulting engineer firms in Zambia, United Arab Emirates and the UK, primarily in the water sector. He has worked mostly on the UK's country development programmes in India, Southern Africa, Nepal, Ethiopia, Afghanistan and Vietnam with occasional periods at headquarters in London. His postings have increasingly taken him to fragile and conflict affected states, in line with DFID's focus over the past decade.