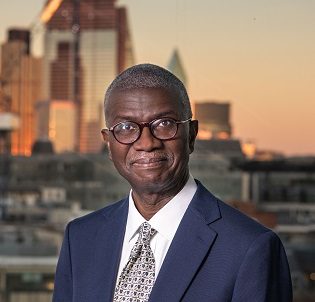 CoST Board Deputy Chair
George Ofori is Dean of the School of The Built Environment and Architecture and specialises in Construction Management and Economics, at the project, company and industry levels. He was formerly a Professor at the National University of Singapore. He is a Guest Chair Professor at Tsinghua University in Beijing, China.
He is also a Fellow of the Ghana Academy of Arts and Sciences. He is also a Fellow of the Chartered Institute of Building, UK; Fellow of the Royal Institution of Chartered Surveyors, UK, and Fellow of the Society of Project Managers, Singapore. He is a Member of the Board of Trustees of Engineers Against Poverty.
He has authored many books, international referred journal papers, conference papers, book chapters and published reports. His main research areas are construction industry development, leadership in construction, and professionalism and ethics. His special interest in these areas lies in the improvement of the construction industries of developing countries. He was the Founding Co-ordinator of the CIB Working Commission 107 (W107) on Construction in Developing Countries of the International Council for Research and Innovation in Building and Construction (CIB) (1997 to 2007); and currently a Joint Co-ordinator of the CIB Task Group 95 on Professionalism and Ethics.
For nearly four decades, he has been a consultant to international development agencies (including Australia Aid, Department for International Development, UK, and Swiss State Secretariat for Economic Affairs); international organisations such as the International Labour Office, United Nations Human Settlements Programme and Commonwealth Secretariat); and governments. He has undertaken consultancy assignments in Malaysia, Bahrain, Botswana, Ghana, Indonesia, Malawi, Singapore, South Africa, Swaziland, and Tanzania.