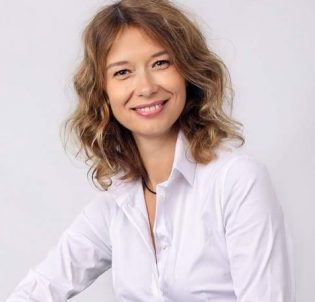 CoST Board Government Representative
Natalie Forsyuk was appointed as Deputy Minister of Infrastructure, Ukraine in September 2019 a role she observed until June 2021. She is a member of the World Road Association's Performance of Transport Administration (TCA 1) Technical Committee, a role in which she has promoted the value of increasing transparency, integrity and accountability in transport infrastructure.
Prior to her position in government, Natalie worked as a Technical Adviser for the CoST International Secretariat and as Member Manager for CoST Ukraine. She also advised the former Minister of Infrastructure, Ukraine from 2017 – 2019. In both her positions with CoST she regularly participated in large international events such as the Abu Dhabi World Road Congress 2019 and the Open Government Partnership Summit 2018. As Technical Adviser, she provided guidance to current and prospective countries on areas such as the multi-stakeholder approach, open data platforms and communicating key messages. As Member Manager for CoST Ukraine Natalie was instrumental in driving forward the initiative's key achievements, such as development of CoST Ukraine's online disclosure platform and analytical tool which hosts data from Ukraine's public procurement platform, ProZorro.
A lawyer by profession, Natalie spent four years working in corporate law and twelve years in the business sector, where she was the director of a wood processing company in Ukraine.