The Civil-20 Infrastructure Working Group (IWG) welcomes contribution to its second Draft Policy Paper 2020 before Friday 15 May 2020. At this critical time this provides civil society an important opportunity to have a say on what the G20 infrastructure priorities should be – once finalised, the Paper will sit within the C20 policy pack presented to the G20 this October during the C20 Summit. Any subsequent decisions taken at the G20 Leaders' Summit in November will then shape the priorities of the G20 and international agencies in the years to come.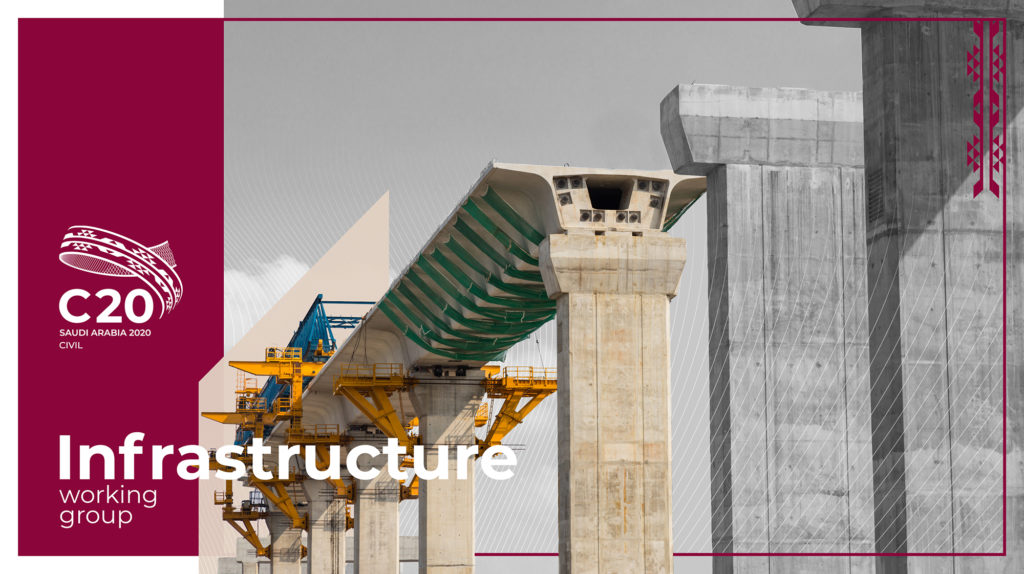 The Paper highlights the relevant commitments made by the G20 Finance Ministers since 2018 when it was announced that infrastructure would remain a top G20 priority for the following three years. This year, the start of the 'decade of delivery' and the challenges associated with coronavirus and the ensuing global recession will put the commitment to the test.
The Paper outlines the current G20 position on meeting global infrastructure needs, including a focus on mobilising private and institutional investment though the development of 'infrastructure as an asset class', and some of the risks in doing so. It also points to the G20 adoption of Quality Infrastructure Investment Principles in 2019 which was welcomed by the C20 as an indication that it was committing to a less narrow focus on financing and a more comprehensive approach. With this in mind the paper asks: Will the challenges we are currently facing see the G20 consider broader and more relevant priorities?
A series of recommendations are then put forward on the need to:
Keep infrastructure a priority throughout the decade of delivery
Prioritise measures to improve governance
Integrate resilience into planning and delivery
Support public investment
Remove harmful conditionality from loan finance
Promote people-centred regional connectivity
Invest in technologies for water security for all
How to contribute
If you are a civil society representative you are welcome to contribute to the policy paper via the IWG discussion forum of the C20 website after registering first. Go to 'sign up' via the 'discussion forums' and then follow the email instructions you will receive. By registering you will be kept fully informed of future calls, events and responses to your contributions and you will be able to see and respond to other civil society comments in the discussion forum.
Alternatively please contribute your comments by email to Petter Matthews, C20 Chair and Executive Director of CoST: p.matthews@infrastructuretransparency.org. Please make submissions before Friday 15 May.
The views expressed in the C20 policy paper are those of the contributors and do not necessarily represent or reflect the views of CoST.