Our second CoST Assurance Week draws to a close today, after a full week of celebrations in Malawi, Afghanistan, Ukraine, Costa Rica, El Salvador, Honduras and Ethiopia. The results of these assurance processes paint an encouraging picture of the stage we're at as 2019 comes to an end, building on the unprecedented increase in disclosure we saw in 2018. Take a look at some the fantastic events we've seen throughout the week.
Monday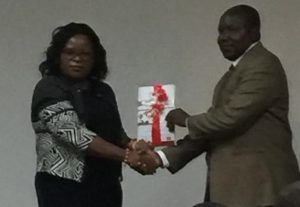 CoST Malawi kicked of #AssuranceWeek2019 with the launch of its latest assurance report, at a workshop attended by a cross-section of society. The findings of the report show a culture of transparency is beginning to take root in the country, with attitudes towards CoST becoming ever more positive within procuring entities. However, the report also criticised the low levels of data disclosure, and it was quickly picked up by the national press. Speaking to the Malawi Nation, CoST Malawi Programme Manager, Lyford Gideon, said: "Nondisclosure of information on public projects by agencies and departments denies Malawians [the taxpayers and beneficiaries of such projects] a right to participate in the governance of those projects." Read more.
Tuesday
CoST Afghanistan's high-level launch event drew attendees from government, private sector and civil society as well as a strong media presence. Ministers from the departments of energy, transport and economy attended the press conference to discuss the findings of the report, which assessed 20 projects from across the country. Read more.
Wednesday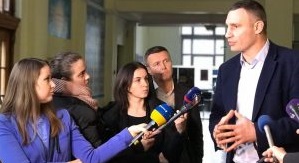 CoST Ukraine launched its Sixth Assurance Report with a large-scale press conference, attended amongst others by Kiev Mayor and strong CoST supporter Vitaly Klychko. Speaking to press at the launch, Mr Klychko underscored the importance of transparency in public infrastructure and said ''I hope all roads in Kiev will be built under (CoST) control''. Read more.
Costa Rica's launch of its First Assurance Report drew high-level attendance, including the First Lady of Costa Rica (and CoST Champion) Claudia Dobles Camargo who joined other high-level government, academic and civil society representatives. Read more.
Thursday
El Salvador continued #AssuranceWeek2019 celebrations on Thursday with another high-level launch event in San Salvador. Representatives from the Ministry of Public Works, private sector, civil society and academia were all in attendance to hear key findings from CoST El Salvador's Third Assurance Report. Read more.
Honduras launched its Sixth Assurance Report in Tegucigalpa, with speakers including the Minister of the Secretariat of General Coordination, Martha Doblado Andara, who presented the report to national media. Speakers also included representatives from organisations such as Coalianza Honduras and the National Port Company of Honduras. Read more.
CoST Ethiopia's latest assurance report assesses eight projects with a combined value of more than US$ 170 million. On average 58% of the data required by the CoST Infrastructure Data Standard was reactively disclosed (disclosed without official request) across these projects, however they all suffered from missing data gaps in the bidding and procurement process, leading to concerns over the state of transparency. Read more.

Assurance in 2020
As we reflect on the findings from these assurance reports, we're excited to announce that in 2020 we will be launching a CoST Assurance Manual: a comprehensive, step-by-step guide to producing assurance reports as we have seen published this week. The Assurance Manual is designed to support CoST country managers the formulation of clear, concise and accessible assurance reports which are adaptable to country-specific contexts.
We will also be publishing a paper in the Institute of Civil Engineers journal in March, the subject of which was born from Assurance Week 2018. The five reports published over this week highlighted common trends amongst the findings, which this paper build on with an analysis of infrastructure data from ten countries, showing that budget and procurement problems are the most common occurrences.