Today we're delighted to announce four new members which join CoST as a result of the first CoST competitive process. Mozambique, Ecuador, Timor-Leste and West Lombok, Indonesia join our ever-growing membership base, following the Jalisco State, Mexico back in November.
Infrastructure is one of the most corruption-prone sectors in the world, with between 10 and 30% of project value lost through corrupt practices. To announce these new members on International Anti-Corruption day reflects the role played by the CoST approach in enhancing transparency – and reducing opportunities for corruption – throughout the public infrastructure cycle. And beyond this impact, our new members will also use the CoST principles of of disclosure, assurance, multi-stakeholder working and social accountability to ensure public infrastructure is more efficient, inclusive and better designed for the communities it serves.
Mozambique
Mozambique is holding a high-level event today to mark its membership, which will be attended by the President of the Road Fund of Mozambique – the public entity which will host CoST -Professor Ângelo António Macuacua. It will also be attended by the Minister of Public Works, Housing and Water Resources, His Excellency, João Osvaldo Machatine.
Speaking at the event in Maputo, CoST Board Deputy Chair George Ofori says:
''Today we see the CoST competitive process come to fruition as we welcome four new members into the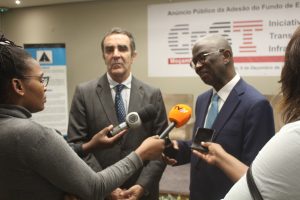 CoST fold. These members face a variety of challenges in their local contexts, but share a common cause in their desire to improve public infrastructure through open data, accountability and multi-stakeholder working.
"Ecuador becomes our eighth CoST member in Latin America, a region where we have seen real commitment to transforming infrastructure transparency and some ground-breaking approaches to doing so.
"As Asia grapples with infrastructure challenges associated with climate change, population growth and rapid urbanisation, we're pleased to see two new CoST members from the continent. We hope this is the beginning of a new approach to infrastructure governance across the region, as Timor-Leste and West Lombok's neighbours follow their lead towards greater transparency and accountability.
"Mozambique, the only country from Africa to gain a place in this competitive process, also joins CoST at a particularly important time as it recovers from the devastating impact of Cyclones Idai and Kenneth. It is imperative the country rebuilds in a resilient and sustainable way: adopting the CoST approach to rural road repairs in affected areas – and potentially more widely in the future – will help ensure that projects are planned and implemented in a transparent, inclusive and accountable way, which will help achieve this long-term goal."
In its application, the Mozambique Road Fund stated that CoST could be a catalyst for addressing some of the challenges the country faces currently. Mozambique will begin disclosing data in line with the Open Contracting for Infrastructure Data Standard (OC4IDS) from projects carried out through the Integrated Feeder Road Development Project. To improve public engagement in these projects, the programme will engage newspapers and community radio stations to disseminate information and assurance findings in local dialects
Ecuador
Ecuador becomes our eighth member from Latin America, where efforts are well underway across the continent to enhance business confidence – and private investment – in public infrastructure by increasing transparency. CoST Ecuador plans to train public officials on centralising infrastructure data through the OC4IDS. There is already strong support from civil society and the private sector in Ecuador, and the new CoST programme will identify key non-governmental actors to help catalyse impact and spark public engagement.
Timor-Leste
Timor-Leste's membership application was spearheaded by the Ministry of Public Works, the government body responsible for complete oversight of works such as such as roads, bridges, and flood control, electricity, water and sanitation, urban planning and housing. The Government of Timor-Leste is keen to heighten its accountability by adopting CoST principles, especially in relation to disclosure. Having studied disclosure practises in Honduras, the Ministry of Public Works is seeking to emulate this with simple, well-managed and accessible disclosure in line with the OC4IDS.
West Lombok
West Lombok has already made good progress in advancing the principles of transparency, multi-stakeholder working and social accountability through the Provincial Road Improvement and Maintenance pilot, in partnership with the Indonesia-Australia Infrastructure Partnership. Data is already disclosed through this programme, and so the added CoST feature of assurance is seen as particularly valuable in order to independently review the information available. CoST West Lombok will also adapt the SISOCS database in order to improve public engagement in infrastructure projects.
CoST membership competition
Launched in May 2019, the CoST membership competition opened a limited number of places to any government, procuring entity or mega-project with a desire to achieve lasting impact in the realm of infrastructure transparency.
The CoST Board is currently considering one final application from this process, which pending successful review will be announced in the New Year. The process was opened to a total of four new members, excluding those who had formally expressed interest in joining CoST before 30 April. The new members announced from this process include those who submitted their expression of interest before this date, which is reflected in the higher number of new members.
The next process will be announced in early 2020 and in the meantime we continue to welcome affiliate members on a rolling basis.