CoST Ukraine has announced the launch of a new tool, ''Great Construction Transparency", at the Ukraine Open Data Forum 2020. The online platform will promote transparency around the government's flagship infrastructure programme ''Great Construction'', by enabling civil society organisations (CSOs) to monitor and analyse project implementation. ''Great Construction'' aims to upgrade over four thousand kilometres of road in 2020 alone, with a budget of over US $ 3 billion (85 billion UAH). CoST Ukraine's work to support CSO oversight on a project of this scale will add a crucial element of accountability to ensure these public funds are well managed.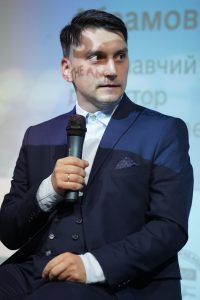 The "Great Construction Transparency" project will include a database and analytical dashboards for all projects carried out through ''Great Construction'', which will include social infrastructure such as schools and hospitals, as well as roads. The centralised database will be populated using the Open Contracting for Infrastructure Data Standard (OC4IDS), and analytical dashboards will enable CSOs to compare data and flag irregularities to authorities.
This follows CoST Ukraine's extensive work with civil society in 2019, when it created a network of CSOs across six regions to monitor safety and quality issues on road works. During the year the network's regional coordinators made eight on-site visits and inspected more than 20 roads and 10 bridges, with alarming findings concerning the state and safety of repair projects.
As a result, government took firm action which has, for instance, resulted in emergency repairs on otherwise impassable areas. The "Great Construction Transparency" project will take this one step further, by supplying the online tools to facilitate the monitoring of projects country wide.
Speaking at the Open Data Forum, CoST Ukraine Programme Manager Sviatoslav Abramov emphasised the need to incorporate analysis and comparison of data into its disclosure.
Our task is not only to train procurement officials on project disclosure, but also to train citizen monitors to use datasets to assess a project's feasibility, legality and efficiency
Next steps:
CoST Ukraine is currently consolidating data for all ''Great Construction'' projects in machine-readable format in order to populate the ''Great Construction Transparency'' database. The project will be launched in Spring 2021.