As celebrations mark International Anti-Corruption Day we are delighted that FIDIC has announced its official endorsement of CoST today.
CoST and FIDIC share a professional commitment to the public good, and each has developed internationally recognised good standards that contribute variously to improved performance in key stages of the infrastructure project cycle. Due to our synergies and aligned values, FIDIC decided to formally recognise our work and encourage its 102 member associations around the world to consider how the CoST approach could potentially help to improve practices in their countries.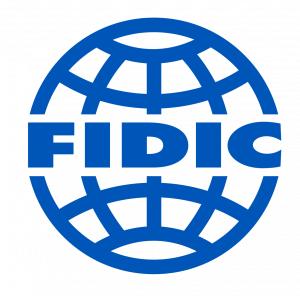 FIDIC promotes and implements the consulting engineering industry's strategic goals on behalf of its Member Associations and disseminates information and resources of interest to its members. It publishes international standard forms of contracts for works, as well as business practice documents.
CoST sets the standard for infrastructure transparency and related enhanced accountability. It works with government, the private sector and civil society to promote the disclosure, validation and interpretation of data from infrastructure projects, helping to inform and empower citizens and enables them to hold decision-makers to account. Our experience shows that informed citizens and responsive public institutions help drive reforms that reduce mismanagement, inefficiency, corruption and the risks posed to the public from poor quality infrastructure.
Commenting on the decision to endorse CoST, FIDIC Chief Executive, Dr Nelson Ogunshakin said:
FIDIC and CoST have developed internationally recognised standards and guidelines that contribute variously to improved transparency and integrity in the planning, design, tender management, implementation, contract administration and related supervision of infrastructure project delivery.

CoST's work curbing the 'supply side' of corruption complements FIDIC's activities to increase transparency through tools such as the FIDIC Integrity Management System and the Government Procurement Integrity Management System. We therefore see significant complementary benefits in collaboration and endorsement of the CoST initiative in the global fight against corruption.
CoST Executive Director, Petter Matthews said:
FIDIC has a truly global reach and it is a legitimate voice for the international consulting industry. Having its support sends a positive signal to all those concerned about improving the governance of infrastructure investments. Our values and priorities are closely aligned and we share a commitment to improving the systems and procedures used to deliver infrastructure and services. We want to tap into the knowledge and experience of FIDIC members and are certain that our efforts will be strengthened through our association.
FIDIC president Bill Howard said:
I'm delighted that FIDIC has decided to endorse CoST and work together in the global fight against corruption. FIDIC will encourage its regional groups and 102 global member associations to examine how the CoST approach could potentially serve as a catalyst for improved practices in their national markets by raising awareness and providing best practice information. Corruption has no place in the infrastructure sector or anywhere else and FIDIC is proud to be playing its part in rooting it out.