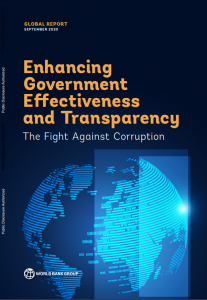 The devastation caused by corruption is most acutely felt by the world's poorest and vulnerable. It increases costs, reduces access to vital services, and erodes trust in government. In its report launched today, the World Bank highlights positive examples from CoST and others on how countries are progressing in the fight to #EndCorruption.
Enhancing government effectiveness and transparency takes a fresh look at the challenges faced by governments, the approaches that can help them and why. Examples of our impact and challenges in Ukraine, Thailand and Honduras are featured within.
Through these three diverse contexts the case studies show how a universal standard, flexible to local contexts, can achieve great impact even in the unlikeliest scenarios. Each story has its nuances but effectively highlights the key role of CoST's core features across their collective narratives.
Thailand
In Thailand, CoST has been applied to major infrastructure projects with a value of over US $150,000. As previously announced this year, the impact of our work has led to cost savings of US $360 million. This resulted from an increase in transparency and scrutiny of data on infrastructure projects in Thailand which sent a strong message to procuring entities, encouraging competitive bidding, lower contract prices and a more efficient use of public budget.
Honduras
As we reported with Open Contracting Partnership last year, the CoST approach saw an overhaul of the road maintenance agency, Fondo Vial, which had suffered a lack of poor management and accountability and had links to corrupt practices. Other achievements include Honduras's social accountability activities such as its work with social audits who documented violations of the environmental provisions in a road contract, leading to the main contractor adjusting its operating procedures to comply with agreed standards.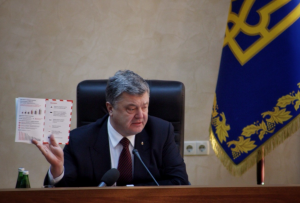 Ukraine
A year before Ukraine joined CoST in 2013, a state financial inspection found that the state lost the equivalent of $US 9.2 million from corrupt practices in the roads sector. In 2017, then President Petro Poroshenko stated that, thanks to CoST and a range of road sector reforms, the authorities were now able to build more with €30 billion than they had previously been able to do with €50 billion. Over the years we have seen achievements marked in Ukraine in myriad ways.
The different routes taken to reform
To help inform the approach of others the publication highlights the nuances of each country's story, showing that factors of progress are specific to each context's reform path and constraints:
In Thailand we saw a more active role taken by government and civil society in its multi-stakeholder approach. Civil society initially drove forward engagement with CoST with the Ministry of Finance later taking the lead.
In Honduras, the government championed CoST, with leaders at the top seeing the application to CoST as part of the country's post-coup reform effort. And its investment in social audits have been key drivers of accountability.
In Ukraine, road sector accountability was driven by institutional support and advances in open data. Advanced tools such as its e-data platform, fully compliant with key data standards, and its analytical tool have amplified success and the benefits of our assurance and accountability features.
At a high-level webinar today, key influencers endorsed the publication, with Delia Rubio, Chair of Transparency International and Bernard Myers, World Bank's public sector specialist emphasising the value of CoST's multi-stakeholder working and accountability features in the fight to #EndCorruption.