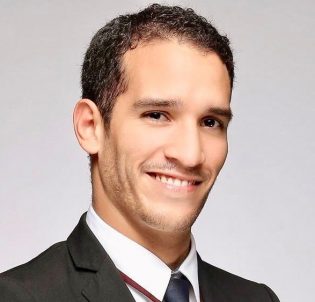 Senior Regional Manager for Latin America
Manuel leads on the CoST Latin America strategy, identifying opportunities for CoST within the region and providing technical support and advice to the region's country managers and multi-stakeholder groups. Manuel also works with members of the CoST International Secretariat to lead on CoST's global learning and development strategy which ensures that the initiative's learning cycle is inclusive of all members' needs.
Manuel is a lawyer and has specialised in public contracting, public administration and governance, transparency and anti-corruption policies. Prior to joining CoST, Manuel worked for the Panama National Procurement Office leading the implementation of transparency and open government reforms, including those such as CoST. He helped develop the first Anti-Corruption Risk Map with the United Nations Office for Drugs and Crime. He has an excellent knowledge of Latin American countries, having studied and worked in Argentina, Costa Rica, Chile, Dominican Republic, and Uruguay.