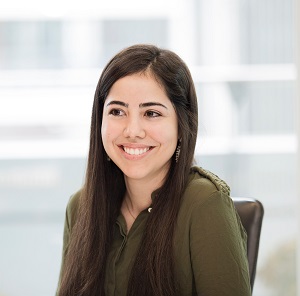 Senior Policy & Research Adviser
Maria supports CoST on the analysis and evaluation of the programme results, helping to identify the impact of transparency in the delivery of public infrastructure projects and to provide evidence-based advice to increase governance and accountability in the management of public funds.
Maria is legal professional whose experience has focused on construction and infrastructure and has advised on contract management, compliance and dispute resolution. Her academic researches include the policy design evaluation of the Brazilian Infrastructure Policy and of the Inter-American Development Bank sustainable infrastructure project Cairu-2030, where she helped re-designing its legal safety programme. Previous experience has also included advising on employment rights, routes to exit in-work poverty and the protection of labour rights particularly in the infrastructure sector.
Maria holds a BA in Law from the University of São Paulo (First Class Honours), a Research Master in Law from the Université Paris II (Mention Assez Bien); a MSc in Development Management (Distinction and Award) from the London School of Economics and a PhD in Economic Law (Distinction) from the University of São Paulo.