Today we publish the CoST Annual Report 2019, illustrating the depth and breadth of CoST impact during the year which will be remembered as the last period of 'normality' before the global pandemic hit. As we reflect on these achievements, they will also inform how CoST adapts to the reality we now find ourselves in.
Our 2019 accomplishments are plentiful and give good reason to be hopeful. As CoST membership grew, we also saw existing programmes mature to achieve greater depth with patterns of cost savings, sector reform and meaningful citizen engagement.
Evolution of CoST programmes create tangible change
As CoST programmes have matured, infrastructure decision makers have become increasingly aware of the high standards delivered through CoST, and ever-more receptive to assurance recommendations as a result. As such, our members have catalysed significant change at both the sectoral and project level, resulting in governments introducing five long-term sector reforms and addressing issues on 14 projects.
Our members have catalysed significant change at both the sectoral and project level, resulting in governments introducing five long-term sector reforms and addressing issues on 14 projects.
Of particular note is the impact that greater transparency had on infrastructure contract pricing in Thailand. Through increased levels of disclosure on infrastructure projects, misbehaviour in procurement was inhibited, which strengthened bidding competition and led to a more efficient use of public budget. To date, this has resulted in cost savings of US $360 million to be reinvested in other much needed infrastructure. CoST Thailand has also implemented a novel approach to community relations, holding public forums for communities to convey the impact of poor infrastructure delivery to contractors and procuring entities. This has resulted in tangible positive impact including faster project delivery and ensuring critical health and safety concerns are addressed.
A sea change in infrastructure design took place in Afghanistan, where recommendations from a CoST assurance report spurred the creation of an innovative Design Review Unit to oversee project design – and cost – before implementation. Showing the necessity of oversight in the project cycle, amendments made through the Unit saved US $8.3million from being spent on projects with inaccurate survey and design components.
CoST growth shows appetite to change 'business as usual' in infrastructure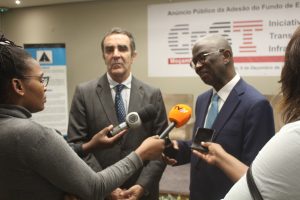 CoST underwent a major reform of its membership process in 2019, launching a membership competition which offered limited spaces for any government, megaproject or procuring entity wanting to change 'business as usual' in their infrastructure sectors. As a result, we welcomed five new national and sub-national members from Ecuador, Jalisco State (Mexico), Mozambique, Timor-Leste and West Lombok (Indonesia). We also saw uptake on the flexible membership options launched in 2018 and welcomed Sekondi-Takoradi (Ghana) and the Province of Buenos Aries (Argentina), as a member and affiliate respectively. These seven new members are now laying the groundwork for the long-term change we see in established CoST countries, including establishing multi-stakeholder groups and initiating assurance processes.
Innovative tools take disclosure to next level
Disclosure levels continue to race ahead, and data on over 11,700 projects was disclosed in line with the CoST Infrastructure Data Standard (CoST IDS) over the year. We also launched the innovative Open Contracting for Infrastructure Data Standard (OC4IDS) and have gained insight into the intricacies of Ukraine's road sector with CoST Ukraine's analytical tool. The tool has been particularly welcomed by the private sector, given the information gleaned regarding competition and contracts. Meanwhile testing began on the Infrastructure Transparency Index, a first of its kind innovation to measure and compare levels of transparency in public infrastructure, by scoring procuring entities on indicators including disclosure practices and citizen participation.
Major recognition from construction industry around CoST anti-corruption offering
The value of the CoST approach in efforts to drive down corruption in infrastructure was underscored on Anti-Corruption Day 2019, when the Federation of International Consulting Engineers (FIDIC) endorsed CoST. In a public statement, FIDIC's 102 member associations were urged to consider how the CoST approach can help improve practices in their countries.
"I'm delighted that FIDIC has decided to endorse CoST and work together in the global fight against corruption."
FIDIC President, Bill Howard.
Recognition of CoST on the global stage did not stop there: the G20 Leaders' Declaration recognised CoST in a compendium on good practices in infrastructure, whilst CoST's Executive Director, Petter Matthews, has since been re-appointed for the second year as Chair of C20 Infrastructure Working Group. The space given to CoST through these events shows that recognition of the value of the CoST approach to high quality and efficient infrastructure is becoming ever more entrenched.
Replicating success, adapting to new realities
Looking forward, we will continue to work closely with CoST members to maximise the progress made over 2019. Importantly, this will include incorporating innovative tools such as the OC4IDS and analytical tool into member's disclosure platforms – meaning they can move beyond simply disclosing data to gleaning valuable insight from it. We will also continue engaging key influencers such as the G20 and look forward to launching our ambitious new programme of growth in our strategic plan for 2020-2025.
There is an opportunity to ensure the post-Covid world fosters greater trust between governments and citizens, more transparency around public expenditure and better public service provision. The CoST offering is one which can nourish all of these ambitions, ultimately helping to achieve better lives from better infrastructure.