Recent studies have revealed that Africa needs USD 93 billion annually for infrastructure development, but only USD 45 billion is being mobilised.
The World Bank noted that a lack of quality infrastructure in many parts of Africa reduces national economic growth by 2% each year, cutting business productivity by 40%.
This reality was discussed and analysed last 14th July at the International Symposium "Imagine an Africa with infrastructure transparency", organised by CoST International in partnership with the UK Foreign Common Wealth Development Office and the Africa Freedom of Information Centre.
The event brought together 93 participants representing Government, development partners, the Private Sector, Civil Society and the Media, gathered virtually to discuss infrastructure transparency, with the commitment to continue working together to promote transparency and accountability in Africa's infrastructure sector.
The International Symposium provided space for CoST Programmes in Mozambique, Uganda, Malawi and Sekondi-Takoradi to share how greater transparency, participation and accountability are directly impacting the ground and improving the lives of people across the region.
According to the International Monetary Fund (IMF), 50% of infrastructure investments are lost due to corruption, mismanagement, and inefficiency. 
The infrastructure sector in Africa takes the most significant percentage of budgets, but returns on investments are not often realised. Infrastructure governance is a key and significant concern for all stakeholders. 
Africans envision a continent where infrastructure decisions are made in the public interest; resources are used efficiently and effectively to deliver quality infrastructure that benefits the people.
We believe that CoST, the Infrastructure Transparency Initiative, can help to do this. It operates in 20 countries worldwide and has supported governments publishing data on nearly 80,000 infrastructure projects, including enhancing e-procurement platforms in Uganda and Ethiopia and developing open data platforms in Sekondi-Takoradi and Malawi. 
CoST work has influenced reforms. In Ghana – STMA, ample water to three community markets in the districts of Diabene, Kojokrom and Mpintsin, improving the health and safety of vendors; providing sanitary infrastructure for girls and teachers in Mpohor district schools, reducing the rate of absenteeism; and, Nzema East Municipal Assembly completed a stalled cassava factory five months after a CoST report. The construction works were delayed by 24 months and had a defective roofing sheet and leaking spots.
In Malawi; the government amended the PPDA Act (Ref. Section 57.2 and 57.3 on the obligation of public officers to disclose material project information), adoption of open contracting, Improvements in planning and implementation on schedule and budget availability, and MDAs are now opening up to CSOs, in terms of availing project information. Ministry of Health increased its budget and made design changes to a new cancer hospital in response to assurance reports.
Whereas CoST work has helped improve competition in Uganda, more businesses are engaging and improved access to better value infrastructure, e.g. Water for production in Mabira and Nyamihanga. Completion of stalled infrastructure, e.g. Lukaya market, had been delayed for ten months. Increased access to information (via GPP) and very soon on e-GP.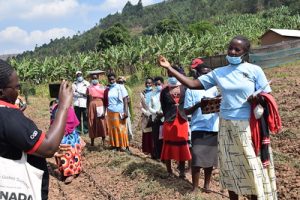 In Mozambique, the work of CoST has brought together government, private sector and civil society to dialogue and build trust on issues affecting them, thinking together on how to improve the industry, specifically the reconstruction processes. 
The engagements in Mozambique, Malawi and Uganda have shown the value of strong political will in implementing transparency initiatives such as CoST.
The International Symposium galvanised our efforts, creating a regional platform and securing the much-needed support to further the infrastructure transparency and accountability agenda beyond the five African countries where we operate. But it needs much more.
One stakeholder cannot address the issue of quality infrastructure and more robust economies, but everyone. Stakeholders need the space, and CoST has provided that space. 
The CoST Multi-stakeholder working approach brings together government, private sector and civil society. The experiences of governments implementing CoST have attested to this platform as facilitating trust building, improvements in project delivery and building business integrity. 
The International Symposium has opened discussions on transparency and accountability in the sector. Stakeholders were invited to use available forums and platforms and constantly ask themselves whenever they are involved in any projects or tasks; the question should always be about their contribution to promoting transparency, ethics and integrity. 
We will partner with various stakeholders to organise conversations around transforming and improving the industry in the coming weeks. We also invite ideas, opportunities and discussions on how to support the implementation of our Business Plan and Regional ambitions for Africa from all stakeholders. 
The global fight against corruption needs to be won in Africa. The way forward is for all stakeholders to take collective responsibility for promoting integrity, transparency, and accountability in the infrastructure sector.
For more information and ways to donate and collaborate, please contact Olive Kabatwairwe, Africa Regional Manager & Programme Coordinator (o.kabatwairwe@infrastructuretransparency.org)