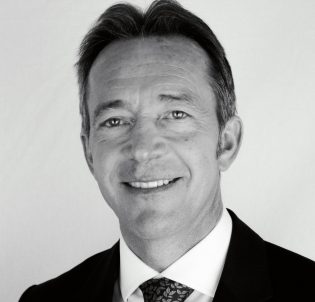 CoST Board Private Sector Representative
Gavin has 35 years of worldwide experience in planning, engineering and management with local authorities, large consultancies and SMEs. He has been a board director for over 18 years and the Managing Director of IMC Worldwide since 2001. Gavin is also a FIDIC Board Member and represented IMC Worldwide at the UK Anti-corruption forum.
Throughout his career Gavin has had consultancy, management and project director roles on major consultancy projects worldwide. He graduated from Manchester University in 1982 and started his international career in the early '90s initially working on the design of major infrastructure projects in Hong Kong, Brunei and China and then on infrastructure and multi-disciplinary technical assistance projects worldwide. Gavin is a Chartered Civil Engineer and a Chartered Manager. He is also a Fellow of the Institution of Civil Engineers, the Chartered Management Institute and the Institute of Directors.
Gavin was a Board Director of the UK Association for Consultancy and Engineering (ACE) between 2009 and 2017, he is a past Chairman (2016) of ACE and a past Chairman of the ACE International Business Group (2009 to 2015) where he advised on the issues and challenges facing the engineering industry working in international markets.
In November 2015 Gavin was awarded the European CEO Sterling Award in the ACE European CEO of the Year Awards and in 2013 he was awarded the Chartered Manager of the year for Outstanding Leadership.