CoST was launched as a global initiative in 2012 with the support of the World Bank and grew out of lessons learnt from a three-year pilot programme which tested the viability of a new transparency and accountability process in public infrastructure in eight countries.
Since 2012 we have expanded to include members spanning four continents. Our members are from sub-national and national governments and represent emerging and low-income economies and include five Fragile and Conflict Affected States.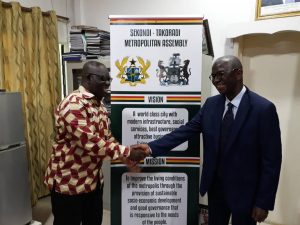 The CoST pilot – what was it all about?
The CoST pilot looked specifically at how a multi-stakeholder approach could increase transparency and accountability in the delivery of infrastructure projects. It assessed a total of 100 projects both large and small and those which provided essential public services for citizens such as roads, housing, water, flood protection, education and health.
Each of the eight pilot countries established a Multi-Stakeholder Group (MSG) comprising members from government, the private sector and civil society organisations, who, supported by a national coordinator, carried out three key activities:
• Development of a baseline study to profile the local construction sector, the laws and regulations relating to public administration and transparency, and relevant institutions and initiatives relating to governance in the country. The study also comprised analysis of key project information from a sample of recently completed infrastructure projects.
• Testing of the disclosure process across a few procuring entities, assembling a list of key project data from a sample of ongoing projects and publicly disclosing the data.
• Performance of an assurance review of the disclosed data, identifying causes for concern and helping stakeholders to understand the main issues.
What did we find?
The pilot demonstrated that the CoST approach can be applied across differing contexts and across various government systems and infrastructure sub-sectors. It also taught us important lessons that we have used to apply CoST on a broad scale.
Key lessons learnt can be found in:
• Report on baseline studies: International comparison (2011) which compared the level of transparency in the eight countries.
• Report on information disclosure and assurance team findings: International comparison (2011) which compared the process for disclosing, validating and interpreting information and the performance of delivering infrastructure projects across the eight countries.
For further information on specific country pilot outcomes take a look at these CoST Briefing Notes.