By Charlotte Broyd and John Hawkins
We are delighted to present our final CoST Business Plan 2021 – 2025, the most ambitious and researched we have produced, appropriate to the extraordinary times in which it is published. Following extensive public consultation in 2020, this outlines our intentions to achieve a step-change in impact in delivering our new mission: 'Quality infrastructure, stronger economies and better lives.' Importantly, we detail how CoST can provide an effective response to crises and pressing global issues.
Why is our Plan so crucial now?
This year light has been shone on the fundamental weaknesses in governance as vast sums were spent in response to Covid-19 including on emergency health facilities, but in many cases without the normal controls to uphold integrity. As a result waste and corruption has been seen on a grand scale.
We are well familiar with these risks, having been established to tackle them by promoting principles of transparency, participation and accountability. As a result, we have seen significant impact from our work both in crisis and normal circumstances. Encouragingly, members of the international community have recently called for these principles in the 'Build Back Better' movement. As this consensus on the principles has developed, we recognised the opportunity presented (alongside the extra work) in finalising our Business Plan at this time.
Partners spoke, we listened
The consultation process involved our members in 19 countries, government, private sector and civil society stakeholders, partners from international institutions, funders, data and infrastructure experts and others. We are extremely grateful for their input – this, alongside our reflections on the lessons we have learned and a reimagined future contributed to the following realistic and ambitious amends.
1. Building high impact programmes. Our membership grew significantly in 2019 – a trend we want to continue – but we recognise our new and existing members need more support at a challenging time to build high-impact programmes, including by increased uptake of technology. We will therefore take a staged approach to membership over the next five years (p27).
2. Promoting greater action. Over recent years mature CoST members have been addressing pressing global concerns in their approach such as by enhancing gender and social inclusion, climate appropriate and resilient infrastructure and civic participation. We will work with all our members to promote greater action on these issues (p28, 30 – 31).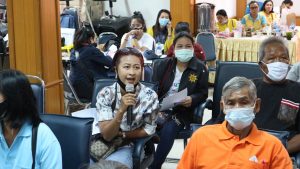 Importantly, we will explore with our partner Open Contracting Partnership how our joint data standard – the OC4IDS – can interconnect with data sets relating to these issues as well as beneficial ownership.
This exploration will include the potential for connecting OC4IDS data with publicly available registers of infrastructure assets and datasets relating to the operation and maintenance of existing assets. This could be key in the current crisis if some countries fall-back on maintenance as a way to mitigate economic crisis (p28 – 29).
3. Improving health infrastructure. Members have been promoting transparency in the procurement of emergency health infrastructure delivered for Covid-19. We will continue to increase this work as procurement continues, ensuring data is disclosed, health projects are included in our independent reviews of the data, and innovative online platforms and methods are used to amplify the key issues in the public domain (p30).
4. More accountability. We will establish core values to protect civil society, so stakeholders can hold governments to account if civic space shrinks – an area of increasing concern prior to and during Covid-19. Additionally, we will increase our internal accountability, ensuring we truly 'value' our values. This will include the CoST Board having the authority to use the values to revoke membership when there has been a breach (p30).
5. Setting ambitious targets. We have responded to several consultees by setting eight targets to help measure CoST performance as part of a two-tiered monitoring, evaluation and learning framework.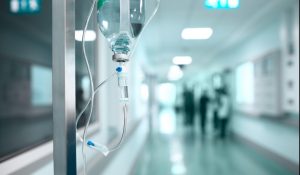 The first tier relate to those already tried and tested, with targets set for disclosing data from over 50,000 infrastructure projects, training over 5,000 women to use the disclosed data, independently reviewing key issues on over 150 new health facilities and governments introducing at least 60 infrastructure sector reforms or actions that improve specific infrastructure projects.
The second tier includes some new indicators that through testing could demonstrate the broader impact of CoST, such as an increase in private sector investment confidence and examples of behaviour change by government officials or private sector companies (p38 – 39).
Working with financial partners to foster stronger economies and better lives
With a growing consensus on the need for transparency, participation and accountability we will be exploring collaborative opportunities with financial partners so we can deliver our shared objectives together. With economic challenges ahead, diversifying funding streams will be key – so we will look at a private-sector supporter model, changing the way we financially support members and encouraging governments to financially support their CoST programme.
Moving from pledge to action
The increased call for transparency, participation and accountability we have seen in the Build Back Better movement is welcome, but committing to these principles is not the same as being able to achieve them in practice. To deliver the quality infrastructure, stronger economies and better lives now so crucially needed, we invite new partners to work with us and turn commitments into action.
Useful links
Download the Business Plan
Read about our consultation process
Read about our new Theory of Change