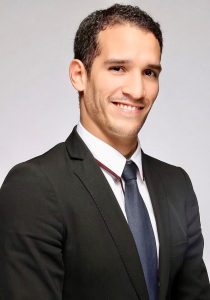 Journalists from across Latin America and the Caribbean recently heard how CoST was increasing transparency across the region as part of a regional media reporting tour of large-scale infrastructure projects.
Sponsored by the United States Embassy in Panama the capacity building program helps journalists to better understand the importance of infrastructure investment to the region and the challenges of delivering large-scale projects.
Latin America and the Caribbean currently face a challenge of a USD 150 billion per year infrastructure investment gap and according to the IDB Group's 2019 Macroeconomic Report, this gap not only lags in investment but also in quality as well. The sector is also known for financial losses through mismanagement and corruption with journalists critical to revealing the full extent of the Odebrecht scandal.
CoST Senior Regional Manager, Manuel Gonzalez Caballero (pictured right), Manager for Latin America of CoST, informed participants from Antigua and Barbuda, Brazil, Chile, Costa Rica, Dominican Republic, Ecuador, El Salvador, Guyana, Panama, Trinidad and Tobago and Uruguay about how CoST had developed open data platforms such as in Jalisco to improve transparency and training journalists in Honduras to use that information to carry out an investigation.
With 10 members in the region, CoST continues to demonstrate the demand for its approach in the region for improving governance and democratic mechanisms for the participation of all relevant actors in the sector. This includes Dominican Republic who recently became the first Caribbean country to join CoST as an Affiliate.