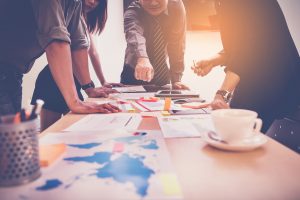 Enhancing transparency, participation and accountability in public infrastructure involves working with different stakeholder groups from across government, private sector and civil society. CoST brings these stakeholders together through multi-stakeholder groups (MSGs) established in each CoST programme.
Through the CoST MSG a neutral platform is provided for stakeholders to pursue infrastructure transparency and accountability, allowing them to participate on an equal basis with one another.
Read more on how CoST works and provides value to:
Multi-stakeholder impact
The MSG guides the delivery of the programme, meeting on a regular basis and working closely with the programme manager to do so.
The MSG is instrumental to putting key issues raised in the CoST assurance process into the public domain. Stakeholders are from senior ranks and are well respected in society, in government for example they often include ministers of transparency, public works or economy.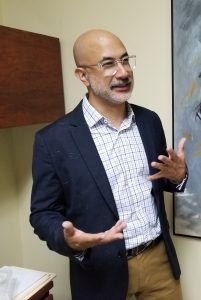 The MSG promotes assurance findings initially at assurance report launches. Other means to promote the findings are then used, such as media interviews, political dialogue meetings and training events with procuring entities.
Read the perspectives of our current and former MSG members:
Joe Ching'Ani, Private Sector Representative and Chair of the CoST Malawi MSG
The late Alfredo Cantero, former Government Representative on the CoST Honduras MSG and CoST International Secretariat Board.
Pattaraporn Vorasaph, Deputy Director of Thailand's Comptroller General's Department and vice-chair of CoST Thailand MSG
Eugene Fredua Ofori-Atta, CoST Sekondi-Takoradi MSG Chairperson
Read an alternative perspective from:
David Hall of DAI, who emphasises his appreciation of multi-stakeholder working.
Further information
More details on Multi-Stakeholder Working can be found in the Guidance Note: Establishing a CoST Multi-Stakeholder Group (also available in Spanish).